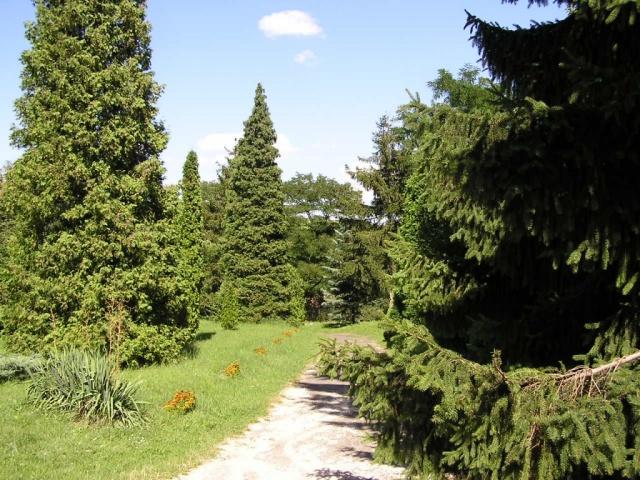 Imre Madách Memorial Park
Imre Madách Memorial Park
In the neighbouring village Mohora a great gossipy gentleman, here in Csesztve a sad honorable gentleman spent a significant period of his life.
Imre Madách after his wedding with Erzsébet Fráter held in Csesztve on 20. Jul. 1845 moved in Csesztve Mansion with his young wife. They spent here some happy years and afterwards they lived here their unhappy days, too. The well renovated building of old Madách mansion is the memorial museum of the genius writer of Tragedy of man.

The park (3,5 hectares) belonging to the mansion is shedding quiet calmness, walking among its trees we may summons Madách's memory. Opposite to the entrance of the mansion a linden tree from Krim can be seen (unfortunately nowadays only the trunk of linden tree fallen out), there is legend belonging to the tree that Madách wrote the Tragedy under this tree. Literary history datas exclude this legend, but the genius poet surely could see the tree, because the tree was about 200 years old. The preserved tree was an unique one, it grew up five trunks from one stool and the trunks had their own treetop separately but they created a normal ball-shaped treetop only together.
Height of the linden tree was 20 meters, diameter of the shroud was 30 meters, diameter of individual trunk in bust-height was 100, 80, 70, 30 and 15 centimeters.
In the park facing north several further tree species can be found, namely pine tree, Turkish oak, linden, chestnut and black walnut trees as well as a smaller stand of scotch pine set as a forest. A huge orange-mulberry tree (Maclura pomifera) is a special thing mentioning.
You can visit the park freely, its comfortable resting places invite you for longer walks, spending time.